Petrit Halilaj and Álvaro Urbano, "Lunar Ensemble for Uprising Seas", 2023. Exhibition view of "Thus waves come in pairs", Ocean Space, Venice. Co-commissioned by TBA21–Academy and Audemars Piguet Contemporary. Courtesy of the Artists. Photo: gerdastudio.
#180  Meeting the Ocean: Rekindling our deepest connections through art and science with Markus Reymann
How do we bring artists, scientists, policy makers, educators, conservationists, journalists, and all the different siloed tribes together in ways that let them genuinely communicate and listen to the web of life?
This week's guest is someone who is actively working on so many levels to change all these things. As you'll hear, Markus Reymann is a Director of a European Arts foundation, which doesn't sound nearly as exciting as it is. Because this is an arts foundation with a difference.
TBA21 says of itself that it is a leading international art and advocacy foundation and it stewards the TBA21 Collection and its outreach activities, which include exhibitions, educational offers, and public programming. The TBA21–Academy, which Markus helped set up, is the foundation's research center, 'fostering a deeper relationship with the Ocean and other bodies of water by working as an incubator for collaborative inquiry, artistic production, and environmental advocacy. For more than a decade, the Academy has catalyzed new forms of knowledge emerging from the exchanges between art, science, policy, and conservation in long-term and collaborative engagement through fellowships and residency programs. All activity at TBA21 is fundamentally driven by artists and the belief in art and culture as a carrier of social and environmental transformation.'
We talk a lot about social and environmental transformation on this podcast: it's what we're here for and what we believe is essential not just to creating that future we'd be proud to leave behind, but to creating any liveable future at all for most of the species on the planet. We talk a lot, too, about systemic thinking, about paradigm shifts and about our capacity as a species to let go of our dominant narratives, and the need for someone, somewhere to bring together the scientists, the artists, the policy makers, the journalists, the educators…and do it in a way that breaks down the barriers, lets them actually understand each other – and then shows them other cultures that think differently, that have different value systems than ours ,so they can see that there are different ways of doing things that will work.
And this, is what Markus is doing. Here is someone who understands systemic thinking and who is applying it with depth and breadth and great heart.
Bio:
Markus Reymann is Director of TBA21–Academy, a non-profit cultural organization he co-founded in 2011 that fosters interdisciplinary dialogue and exchange surrounding the most urgent ecological, social, and economic issues facing our oceans today. Markus leads the Academy's engagement with artists, activists, scientists, and policy-makers worldwide, resulting in the creation of new commissions, new bodies of knowledge, and new policies advancing the conservation and protection of the oceans.
In March 2019, the Academy launched Ocean Space, a new global port for ocean literacy, research, and advocacy. Located in the restored Church of San Lorenzo in Venice, Italy, Ocean Space is activated by the itinerant Academy and its network of partners, including universities, NGOs, museums, government agencies, and research institutes from around the world.
Reymann also serves as Chair of Alligator Head Foundation, the scientific partner of TBA21–Academy. Alligator Head Foundation established and maintains the East Portland Fish Sanctuary, and oversees a marine wet laboratory in Jamaica.
Petrit Halilaj and Álvaro Urbano, "Lunar Ensemble for Uprising Seas", 2023. Exhibition view of "Thus waves come in pairs", Ocean Space, Venice. Co-commissioned by TBA21–Academy and Audemars Piguet Contemporary. Courtesy of the Artists. Photo: gerdastudio.
Manda: As you'll know by now, part of our aim on this podcast is to shift everyone into a new set of narratives, new stories of how we are and who we could be. Of changing relations with ourselves, each other, and the whole web of life. In the context of which this week's guest is someone who is actively working on so many levels to change all of these things, to bring about that shift in narratives. As you'll hear, Marcus Reymann is a director of a European Arts foundation, which doesn't sound nearly as exciting as it is, because this is an arts foundation with a difference. TBA21 says of itself that it is a leading international art and advocacy foundation, and IT stewards the TBA21 Collection and its outreach activities, which include exhibition runs, educational offers and public programming. And the TBA21 Academy, which Markus helped set up, is the foundation's research centre, fostering a deeper relationship with the ocean and other bodies of water by working as an incubator for collaborative inquiry, artistic production and environmental advocacy. For more than a decade, the Academy has catalysed new forms of knowledge emerging from the exchanges between art, science policy and conservation, in long term and collaborative engagement through fellowships and residency programs. All activity at TBA21 is fundamentally driven by artists and the belief in art and culture as a carrier of social and environmental transformation. All of that comes from the website. And I read it because it's really important and I couldn't have written it any better.
We talk a lot about social and environmental transformation on this podcast. It's what we're here for and what we believe is essential, not just to create the future we'd be proud to leave behind, but to create any liveable future at all. For most of the species on this planet. We talk a lot, too, about systemic thinking about paradigm shifts and our capacity as a species to let go of our dominant narratives. And the need for somebody somewhere to bring together the scientists, the artists, the policymakers, the journalists, the educators, the conservationists, and do it in a way that breaks down the barriers, that lets them actually understand one another at a really deep level. And then introduces them to other cultures that think differently, that have different value systems predicated on other routes than ours, so that they can experience the different ways of doing things that will work. And this is what Marcus and the TBA21 Foundation and the Academy are doing. Here is someone who understands systemic thinking, who is applying it with depth and breadth and great heart. It's really very inspiring. And so people of the podcast, please do welcome Markus Reymann of TBA21.
Marcus, welcome to the Accidental Gods podcast and thank you for making time out of what is now a double job; you seem very much to be up for filling your life very deeply and thoughtfully with meaningful things. And so what I wanted to do was to get to understand who you are and how you came to be doing both of these jobs and how you are moving them forward. So tell us a little bit about your prehistory, so to speak.
Markus: Well, thank you very much for having me here. It's a great pleasure and really an honour to be on your podcast. My windy road to being where I am currently, really started growing up in central Germany, close to Frankfurt in a place called Wiesbaden, to a German father and a Scottish mother. The west coast of Scotland, the beautiful, idyllic West Kilbride looking at the Isle of Arran. And this is really an integral moment in my life; I think it has subconsciously informed a lot of the things that have happened ever since. And that is the moment where I consciously first visited the coastline and saw the Scottish Sea looking at the Isle of Arran and clearly perceiving something that is fundamentally different than any aesthetics that I had seen before. And this moment of the leaden Scottish Sea beating the shoreline is really something that is ingrained in my visual memory as probably the first conscious experience that I had.
Manda: And you hadn't seen Sea before that because you lived in a landlocked bit of the country. Oh, that's interesting. I hadn't really realised that.
Markus: Right, exactly. So it's fields and forests and urban. And so to see that, a space that is moving, that is somehow loud, that is violent, beating the shoreline, must have been so impressive that it just stuck with me as my first really visual memory that I can think back to.
Manda: Brilliant. But you didn't move straight into working with oceans. You had a winding career path. Tell us a little bit about how you came to where you are now.
Markus: Yeah, so I come originally from the theatre. I was in the theatre for 11 years as an actor. Theatre in the German speaking region is really a repertory theatre, right? So it can happen that you play five, six, seven different plays throughout the month, but then rehearse a sixth, seventh, eighth in the morning. Usually opening night is on Friday or Saturday and the new rehearsal starts on Monday. Right. So it becomes super extractive on yourself. And at some point it might be difficult to reach the next threshold, to overcome the threshold of really moving into a new character, into new aspects of a character. Because it's such a rapid production that very often you just replicate. And after 11 years, I was really tired of this way of working and wanted to get out. I looked a little bit into film and TV and and didn't like the industry around it. Because until you have the possibility to really have a creative conversation with a director, you have to get through casting and through this and through that and the other. So it takes a long, long, long time to really tap into these creative moments of diving into a story, telling a story.
And so it didn't suit me and my way of working. But what I remained ultimately interested in is transformation. This is what I'm really curious about. And this is, you know, this is kind of retro engineering what I'm doing here. I wasn't 100% sure that this that this is really what was driving me. But after the fact, I can actually say this is at the core of things. And that's transformation. Right? And what are these transformative moments that we can provide? What are these moments of awe, of inspiration, of disruption, of confusion, of provocation, where there is a brief opening, where something else can happen. And so thinking of how I can leave the theatre where we are obsessed with an audience coming in one way and then leaving another. Reckoning with oneself by seeing a trait of oneself on stage and all of these kind of things. How can I remain in this space? And and what came to mind was opening up a restaurant.
Manda: Like you do, obviously.
Markus: But you know, this moment of transforming material into something that would then be called a meal.
Manda: Right, so cooking is the transformation. And then the collective cultural meeting is the transformation. 
Markus: Exactly. So there are two moments of transformation. There's on the one hand, the materials into a meal. And on the other hand, kind of a convivial moment where people enter into an atmosphere, where they are moved by the food that they eat, by the wine that they drink, by the whatever they drink. Right. But there is something very primal in that experience. It is kind of feeding into this moment of sitting around something warm with something warm and telling each other stories. So very much the restaurant was built like that. We only had communal tables. Everything that we used for cooking, we also sold. So there was this idea of sharing, of communality, of talking to each other.
Manda: And no laptops.
Markus: Exactly.
Manda: And I guess now no phones so that you have to talk to each other.
Markus: We wanted to have no phones, but you know smartphones had just started, so everyone was really kind of enjoying the connectivity that the phone would bring to them. And so no phones was really difficult. No laptops was was part of it. And and so we really wanted people to connect. And it didn't matter who you were. You had to sit on these tables. You had to share the tables or you would take an entire table. But again, that would mean that you would communicate with each other. And from that actually came the encounter with TBA21, because at the time the organisation led and founded by Francesca Thyssen-bornemisza and together with her chief curator Daniela Zyman, they were doing a lot of work in Berlin. Mainly also because one of the board members, Udo Kittelmann, who was the the director of all Berlin National Galleries, was one of our board members, as I said. And the meeting happened because our restaurant was one of his favourite restaurants. So he would come over and over and over again, and at some point he would bring Francesca and Daniela, and they would encounter this space. At this point in time, the Hamburger Bahnhof, which is one of the big contemporary art museums in Berlin, was under reconstruction. And so they inhabited a temporary space, which was a temporary Kunstler, a beautiful, very simple space, actually. And at the back of it, it had a space for a restaurant, a cafe restaurant, but also a performance space. And the foundation had acquired this temporary Kunstler and wanted to bring it to Vienna. And because we had all of these numerous encounters, they had asked me to to come in and think of this space. And so I started travelling back and forth between Berlin and Vienna, and then Vienna became a lot more exciting than Berlin. So I spent more time in Vienna than Berlin. And TBA21 was really and still is to me, an extraordinary organisation.
Manda: Tell us more about it. Tell us what it is and how it got to be what it is.
Markus: So TBA21 is an abbreviation for Thyssen-Bornemisza Art contemporary and it is a collection and a foundation. And now with the Academy, it has since 12 years now a research centre inside. It was founded by Francesca Thyssen-Bornemisza in 2002. She's the fourth generation of art collectors. And whereas her father very much dealt with artists that had passed away, she wanted to really engage with the creative process, the process of making. Wanted to be very closely involved with the kind of shaping and the nurturing and fostering of ideas and projects and visions. And so therefore 21, as Thyssen-Bornemisza Art contemporary, so only contemporary artists. And this was never meant to be a private collection that is kind of hidden away in homes, but it was always meant to be a private collection that was in the public. So from the beginning there was an exhibition space, there was an exhibition program, there was a public program to unfold the works and the thoughts that are embedded in the works and the exhibitions. And this work, or the artists that both Francesca and Daniela were gravitating towards, they all had research based practices. Or a lot of them had research based practices.
Manda: So in the beginning was the aim of the exhibitions and all of the interactions, was that still transformation? What was the overall aim at the beginning when everything was set up?
Markus: Yeah. I don't think there was necessarily a kind of topic, a thematic, a mandate per se. I think the way that the collection was built was very much around artists and artistic practices that were of interest. And projects that were either too complex for the commercial space, too engaged for a museum context, and maybe too elaborate even for a Biennale, right. And so it really became this place or this destination for the desires and visions and grand ideas of artists that would otherwise not necessarily not fit anywhere else.
Manda: Brilliant. And sponsor them and give them the space to really go deep into whatever it was that they were doing.
Markus: Exactly. So accompany them, nurture them, develop the idea, help produce and exhibit them. And that was very much the way we operated. And so for me, there was really a moment that was kind of an aha moment. Once a year the organisation would organise a seminar, they would happen on a very small island, the island of Lopud, in an at the time defunct Franciscan monastery that was under construction. That was completely somehow bombed out in the war. That's how Francesca found it. She was very engaged in safeguarding and restoring the Renaissance paintings within the siege of Dubrovnik. So she went there and created a restoration lab in the city and brought all of these experts there. She held a conference very early on, whilst the conflict was still ongoing about art at war. And so at one point, the head of the Franciscans there asked her if she had ever heard of the island of Lopud and she hadn't. And so he took her there and she found this incredible, incredible building, which is a monastery, but also a fortress. The history of the island, it was a shipbuilding community, a very wealthy community and so there were pirates parading up and down. And so there were sieges relatively regularly. And so the Franciscans built a fortress that could hold the entire population of the island. It has huge water cisterns, it has a big medicinal garden and so on. And so within these ruins the foundation would organise these seminars, where they would present the thinking of the program for the next year and invite friends, experts, colleagues to come.
Everyone that was invited was both presenter and audience at the same time. So there was no inside and outside. There was only inside. There was no press allowed or anything. So it was really an intimate moment of sharing, of being critical of scrutiny and so on. And what was so extraordinary to me was that this was not a performance of openness. This was really openness. So whatever the inputs were, and they actually had influence on next year's program and the thinking that was feeding into the program. So the foundation, the organisation that I found was one that was extremely open and extremely willing to learn. And so fundamentally, transformation again is inside and that's probably what I was so attracted to within that organisation, right. My gateway drug then personally, into contemporary art, was Walid Raad; the fantastic American-Lebanese contemporary artists that  creates objects, creates narratives and blends these two very often in in performance lectures. And Walid has a way of storytelling and combining and stitching narratives and environments together, that really collapse the space of philosophy, criticality, humour, the suspension of disbelief and storytelling in a magical way. And coming from the theatre, I was obviously very attracted to this. But then blending really an immersive space, where the visitor had the same experience as kind of the performer, but because we were all in the same space, there was no division between stage and audience.
Manda: Okay, so you've just taken down the fourth wall completely.
Markus: Exactly and really also interested in deconstructing this idea of him as the artist. So I did then a lecture performance for him in German. And it went so far that the audience at some point said this Walid Raad character, you've made him up, no? I never claimed to be Walid Raad, but I was a docent, an invigilator facilitator, whatever, telling the story. So it really blended and merged and kind of blurred the line between facts and fiction. And that is really the space that it creates. You kind of slowly pull away the carpet of reality away from under your feet, so you're questioning everything, which is a fantastic place to be.
Manda: Yes. I need to talk to him. Anyway, another podcast at another time. But so this is right at the start of the TBA21 Academy.
Markus: This is right at the start of my being within TBA21. And then very shortly after, Francesca challenged the organisation by saying I want to start a project that operates differently from what we've done before and looks at the environment. And this was rather unusual because the only other project that we could find that wanted to dedicate itself over many years time, was the Anthropocene Observatory at the Haus der Kulturen der Welt in Berlin. Who, directed by Anselm Franke, worked very closely together with the Anthropocene Working Group, a series of scientists that were looking for the golden spike to actually really fix the Anthropocene as a new geological era and really introduced Anthropocene as terminology into the cultural sphere, at least in Berlin and then internationally as well. 
Manda: Which has succeeded. It's there now, isn't it? Although some people are calling it the Capitalocene because capitalism and humanity seem to be inextricably linked, sadly.
Markus: And then, you know, Donna Haraway thinks about the chthulucene and the plantationocene. And so there are very many thoughts that have been triggered by this. But I think the Haus Der Kulturen was really instrumental in introducing this term. And so, again, coming back to this idea of transformation, change, movement and so on, the question really became, how do you tackle a question that is so big? A project that deals with the environment? How do you do that? And so thinking along those lines, really, then we came to the idea of saying, okay, why don't we think about and with a system that is change? Why don't we think with a fluid system that really forces us to to untether us from Land based logics and binaries and linearity and so on, and by its existence forces us to think fluidity, think causes and effects differently and so on. So why don't we think from and with the ocean.
Manda: Genius.
Markus: That was the proposition on the one hand. And the second proposition was, Why don't we stop making art for a while and really engage with artists and artists curiosities on a long term basis around the question of A) what is the ocean? B) How is knowledge of the ocean created? So how is scientific knowledge created? How is the ocean governed? What is the state of conservation and what is the kind of educational component within that? So how is it actually brought to a wider audience? And we did so by bringing artists, scientists, environmentalists, legal experts together for two weeks at a time on a boat. So it was really this moment of being together at sea, for the lack of a better term, to have a shared moment of fieldwork, to talk from that and to work from that shared experience.
Manda: And is that run on the same basis as before, where everyone who comes is both a presenter and part of the audience? And there's that sense of everybody crossing the fourth wall and being part of a unified whole.
Markus: Yes, on a very small scale, because on a boat this was this was not a  a cruise ship. So we had the possibility of bringing up to ten people together, and so the interesting thing here was actually the even smaller scope. So it was not just audience and presenter at the same time, but it was actually involuntarily you turn into a collective.
Manda: And were they sailing the boat, were they crew as well as everything else? So there's crew on top?
Markus: There was crew and participants. Participants, ideally from different disciplines, as I said. And the interesting thing that happened then on this boat was that actually ideas never left the space, right, because
 Manda: Nowhere to go.
Markus: No, no one can go. But you know, the the funny thing that happens is people are differently affected by being at sea. So a thought would be introduced at dinner. Someone then couldn't sleep because either so exciting, jetlagged, whatever; sits on deck, looks at the stars, continues thinking about this thought. The thought mutates in that body. It gets reintroduced to the next morning in breakfast, and then it continues mutating through this collective body, you know, and so the really deep dives, but then also a sprawling associative way of morphing these thoughts was really tremendous. And with that tremendous breadth, we then came to the decision that we wanted to, as an organisation within the academy, respond organisationally to the information that we received. So saying if we had the feeling that that something really called out for scientific investigation, we would support that. If something had called out for a policy intervention, we would go down that route. If something wanted to be a conservation site, we would go down that route. And if aspects of that work also lent itself to become an artwork, fantastic. Then we would act.
Manda: But it's not essential. And you're not going to drop something if there isn't an artistic. Can I ask, was there a spiritual dimension? Did anybody lead you or did anybody engage with asking the ocean what it thought? On a level of what I would call shamanic connection? Was that going on? 
Markus: Yes, that came a lot later into into the topic, which was quite extraordinary. The journey started by the initial idea of circumnavigating the American continent.
Manda: That's a long voyage!
Markus: That's why we wanted to do that, it's nearly as long as going around the world.
Manda: And extremes of weather, also extremes of danger.
Markus: Exactly. That was part of the thinking. And obviously not really knowing. There were a couple of considerations that we didn't make, right. So the coastline of Brazil, for example, is extremely long; there are massive parts that are inaccessible and so on. So we didn't quite think this through, but being a European organisation wanting to circumnavigate the American continent, we thought it would be a beautiful metaphor to start this journey circumnavigating Iceland. Because Iceland is obviously on both continental shelves and that was a beautiful start to the journey. And already then we had two sound artists with us. We had a shallow water, cold water, shallow coral reef specialist with us. We had a blue whale specialist with us and so on. And it was extremely interesting. And we had built on the boat an ambisonic sound space, which means it's an immersive sound space. And so the sound recordings that we did could actually be played back in this space. What happened, once we had circumnavigated Iceland went to the west coast of Greenland, then crossed the Atlantic over to Baffin Bay and went down the east coast of the Americas. At some point we stopped at the Oceanographic Institute of Woods Hole, which is one of the two big American Marine institutes. There is Woods Hole on the East Coast and there is Scripps Institute of Oceanography on the West Coast. And by sheer coincidence, we met a scientist there that worked on sound and that worked on hydrophones. And the work that he wanted to do or that he was doing, was attaching hydrophones with suction cups on whales to study their song, and on the other hand, really track their movement and so on. And the question was, how do you do this in a non-invasive way?
And therefore suction cups and all of that. But when we met him and we described to him what we had just been doing in Iceland, he brought a number of scientists that work with sound or work through sound, to the boat. And we played to him the recordings that we had, through the Ambisonic system, and what happened was really, again, a kind of an aha moment. Because obviously the artistic, let's say, the aesthetic ambition that an artist has, the relationship that an artist has then to a reef, to the inhabitants of a reef, knowing that at some point they become performers in an exhibition space, turns them from object to subject, you know, and it's a different relationship.
Manda: You make a heart connection where before it was a head connection.
Markus: Exactly. But in the aesthetic dimension and the aesthetic ambition of the recording for playback, is so much information that the scientists could all of a sudden read that they had not considered before. And so all of a sudden, you saw these doors opening up. There was the potential for a different collaboration, rather than just to say I have information, I need communication and having this mercantile economic exchange. To say I need something from you and therefore I provide you with that. But it was like this possibility for one and one becoming 11 rather than two.
Manda: Sure. Just the enthusiasm of engagement, then. I can imagine the sparks that would fly. But just a very quick question, does it not take a lot longer than two weeks to go around Iceland and then round the whole of the Americas?
Markus: Yeah, yeah, yeah. So these were multiple trips that were organised and they were done in stages and so on. 
Manda: Good. I was thinking you were going at a very fast pace.
Markus: No, no, no!
Manda: Okay. So carry on. I'm sorry, I didn't mean to interrupt because this is just solid gold. And so you're collecting all these things. Are you sending them back to somewhere in real time and people in Germany, Venice, wherever, are engaging with this? Tell us more about this.
Markus: No,that had always been a question. How can a vessel become a broadcasting platform? Especially because, you know, connectivity became a thing. Social media became a thing, you know, and this obsession with live and immediacy and all of that. Which, you know, later turns out in the digital space is actually not so relevant. I mean, we are now having a conversation with each other that will not be live until two weeks. But at the time, you know, the kind of the seduction of being in the moment and being present, but sadly all the noise that that creates, was something that that was really preoccupying us. But bandwidth, satellites, all of that, we weren't quite there yet to have this immediacy. We did a broadcast once with BBC World Services and that was from Galapagos. So we had a whole bunch of recordings there. And we were talking about the importance of sound in environment and the relationship between artists and scientists. But otherwise it was very much we wanted these spaces also in the beginning not to be about production. We really wanted them to be about engagement. How do we engage with each other, with the places that we would visit, obviously also the communities that you'd visit. Because there's just questions of ethics, of visiting and so on that one needs to think through. Then later on, when we arrived in Oceania in the Pacific, you know, there's protocols that need to be followed and so on. So you need to really understand the protocols.
Manda: What kinds of protocols are these for the local people? The area is sacred, and taking sound from there can be an invasion?
Markus: For example, that. But also how do you enter communities? Who do you ask for permission? Exactly that. Knowing where there is a sacred site, a protected site, a taboo site, whatever. How do you enter that space? How do you ask permission within a community? Who do you ask for permission? What is the traditional gift that you would bring when arriving? How would you present it? How would you receive it? All of these questions that are very important in communities that have this very strong protocol and everyone follows it.
Manda: And we're talking human communities. But at some point, I would imagine certainly I would want to have the same questions of the non-human community.
Markus: Exactly. 
Manda: And how do you ask that question.
Markus: This is where we come back to your initial question; has there been a spiritual connection to that? And there was moment when we were invited to come to a traditional voyaging canoe in Mo'orea. So there's a number of Pacific and Polynesian voyaging societies. There are now others, there are Micronesians and Melanesian voyaging societies popping up there. There are lots of different traditions in different schools, voyaging schools, within Oceania and certainly in other spaces as well. But as we were in Oceania at the time, we were invited to this voyaging canoe and it was a ceremony held, where actually Francesca, asked if we had permission or asked the ocean for permission to do this work. And and it was quite extraordinary. It was like everyone on this canoe felt it, because it was a super wind still day. And that's why we were invited on the canoe. The canoe was meant to be somewhere completely different and they couldn't sail because they didn't have a motor.
Manda: And there's no wind.
Markus: So we were doing this ceremony there. It was a super wind still day. The question was asked, and all of a sudden there was this burst of wind.
Manda: Oh, wow. That makes all the hairs on my arms stand out. That's fantastic.
Markus: Yeah, but it was everyone kind of read it as confirmation and as an affirmation that we had the permission to do this work. And this became a very, very strong and important moment. And it left this very strong connection to Oceania, to Pacific Islanders, Pacific Islander communities and cultures. Because there is a very different understanding of responsibility to space and place, to community. And thinking community and genealogy is not only human lineages, but human and more than human lineages. And you know, ancestral spirits shift. They shift from human to more than human. They can be shark can be turtles, they can be whale. They can be many, many, many things. But through these human and modern human genealogies, there's obviously a very different kind of relationship to space and place.
Manda: And to life. If the sharks and the whales and the turtles are your cousins or your grandparents, you treat them very differently.
Markus: Exactly. And not to romanticise that. Because I think this is somehow a burden that is put on indigenous peoples, that there's this romantic idea of a way of life. But this relationality obviously makes your engagement with your immediate environment a lot more Conscious. This does not mean that everyone turns vegan and all of that, but it means that a lot of things are understood as a gift. And this gift is meant to be reciprocated and needs to be honoured. Right? And so this way of engaging and experiencing the world through relations, rather than viewing everything as a resource, just demands a different way of being. 
Manda: Yeah. And did you find that the Caucasian people the non-native people, did your experiences and ability to relate to the more than human world evolve as you circumnavigated that continent?
Markus: Yes. So I mean, being in and on the water was a major part of of the program. And bringing people into the water outside of their comfort zones, getting their heads under the waters to actually see, to hear, to experience what is the ocean. And just the wonder of abundance within the sea, which for many people it's a surface, it's a beach, you know.
Manda: Or it's a resource to be mined. You just take all the fish because there are still some fish and we haven't got them all yet. So, you know, there's still stuff there.
Markus: Yeah, Yeah. But that changed. It changed so much in the people that we engaged with, the people that came with us on these journeys. And then obviously spending more and more time with Indigenous colleagues. And getting a better understanding of relational practices, informed a way of being tremendously. So much so that at some point in 2019, just before the pandemic, we took the decision when we opened Ocean Space in Venice as a dedicated space for this program, that for this project that had become a program that now had become a kind of a research centre within the foundation. And the networks had grown, the approach had kind of started to solidify into a methodology and we wanted to say, okay, good, can we find a home where we actually situate this way of working and test the hypothesis; that art and culture have this potential to be fundamental drivers of transformation in communities, in ecosystems and more than human communities, right? And so that was the moment when we in 2019 opened Ocean Space. And with that decision came the decision to abandon the boat. Because it comes with a number of challenges. The carbon footprint as it was a motorised vessel is one of them. So the decision not to want to have two of these carbon carbon heavy initiatives, because running a space is also quite carbon intensive, is the one thing. But then also really this idea of going to visit and what do you leave behind and what do you put into circulation.
Manda: And what are you taking away.
Markus: Yeah, what are you taking away and what are you giving back. Right. And so we we abandoned ship and and rethought the program. The program is called The Current. It's a curatorial fellowship program that is always three years long. It's always led by a guest curator where we kind of hand over the invitation power to a guest curator. And so we invited Barbara Casavecchia, who is an Italian independent writer and curator, to reimagine the third edition of The Current, which she did in the Mediterranean. And so it became a decentralised networked approach of collaboration of research together, collective and collaborative action research, of traversing the spheres of art. Obviously, it's always art at the core, but then activism, science policy, conservation and how we could bring these into conversation with each other, into meaningful conversation with each other. Because so much of the challenge around that is that very often in the different spheres we use similar terminology, but they mean something different.
Manda: They don't mean the same thing. Yes, yes. And the silos think they're talking to each other and actually they're not communicating. 
Markus: They're not, no. And they have the illusion for a brief moment that they understand each other, to then walk away to think, my God, this somehow is not happening the way that I thought it would be happening. And so it always needs this kind of facilitator mediator role, which we found ourselves in. And in that long term engagement and commitment to these processes, and this understanding that there needs to be translation, there needs to be facilitation, that's where actually meaningful encounters can happen. But the question was really how do we decentralise it? How do we maybe provide a platform that hopefully can be a decolonial platform, where we offer the capacity of the organisation. But it's meant to be inhabited differently. It's meant to be reinterpreted in a way that is then not directed by us, but facilitated. And that also means organisationally, again, we need to learn/unlearn structures, we need to operate on different timelines. We have to have a different kind of openness. And that's a constant process of learning. That's not something that we've finished, we're still in the middle of it. We're still heavily engaged with that. So now the exhibition that opened on Friday, which is called Thus Waves Come in Pairs, with two newly commissioned installations by Simon Fattal on the one hand, and Petrit Halilaj and Alvaro Urbano on the other hand.
And that is the result of this three year research cycle on the Mediterranean. And it's actually called The Mediterraneans. Thus waves come in pairs after Etel Adnan. So the late Etel Adnan was a fantastic, fantastic artist and for many years the partner of Simon Fattal. And the entire thinking goes back to one of the last recorded conversations that the two had, which was conducted by Barbara Casavecchia. And then a lot of the thinking flows from that conversation and from the thoughts that the two developed there together. And this exhibition is then accompanied by a rather elaborate public program through a number of activities. One is walking. After sailing, walking along shorelines became one of the major methodologies and talking. So there's a talks and conversation series, there's a screening series, there's a food program, and then there's an educational program that is inside as well. And so over the course of the exhibition, that lasts until the 5th of November at Ocean Space in Venice, we'll have a very, very active program that is then interspersed with performances activating the work. But as this is the closure of the third cycle, we have already started the fourth cycle and the fourth cycle is situated in the Caribbean. It's led by a curator slash architect from the Dominican Republic called Gina Jiménez Soria, and she is very much thinking around the moment of emancipation or a potential for emancipation.
Markus: So she's thinking of the Caribbean as a series of mountain ranges connected by water. This water is very heavily marketed as a kind of flat, calm, tranquil turquoise surface with white sand.
Manda: Holiday destinations.
Markus: Yeah, exactly. And so she's really interested in kind of more natural science literacy in the space from the space. But what she's really interested in is a moment of possibility, you know. And the possibility was one of other realities, other futures. And this moment was developed by the maroon communities all throughout the Caribbean, the maroon communities usually coming together in the mountains. Either by slaves that were freed along the journey through shipwrecks, and then landed on islands, fled to the mountains, met the indigenous communities. Or really slaves that fled the plantations, went to the mountains and met and lived with the indigenous communities. And through moments of improvisation, of movement, of music and dance, were able to touch upon that traumatic experience of the plantation, of the Colonisers and settlers coming. And then from this moment of maybe unconscious, touching on the trauma, really were able to to develop different possibilities and different imaginaries. That then turned into aesthetic tools that were able to really create these alternative futures. And so the idea is to touch back onto those, to really think about emancipation from that space, from the Caribbean.
Manda: And this may be my projection, but it seems to me that the capacity to think of alternative futures is the one that gets Western culture stuck. It is easier to imagine the total extinction of all life on Earth than an end to capitalism. But if we can imagine those alternative futures. And I was really struck early on when you were talking about the Lebanese-American artist, that capacity to get people to abandon the certainties of how the world is. Because that's. The hardest thing to do. I've been trying to train people to do that for several years and it's really hard. Because if you're trying to do it yourself, abandon all paradigms means abandoning even the paradigm that tells you to abandon all paradigms. And it gets into a reductive cycle very quickly. But if you can be in the presence of someone who is facilitating the abandonment of boundaries and paradigms, so that you don't have to think about it, it's just happening. That's going to change the energy of everything. And so what you're doing in the Caribbean, it seems to me, is creating seeds of potential of alternative futures for the whole world. Which energetically is just astonishing. Has that started?
Markus: Hopefully, yeah. It has just started. At the beginning of the year, we had a first meeting now in Jamaica, where Gina presented her work. But she also invited a number of members of maroon communities to that presentation, which was extraordinary because obviously, you know, coming from a contemporary art and architecture discourse, you use a very specific terminology. But fundamentally, this idea resonated so strongly that the terminology was completely secondary. You know, it was like the idea resonated and the potential was clear. And so we've started that project. But I think fundamentally this is the project that we are working on. It's like, how do we actually create these spaces to imagine futures that we want to inhabit, right? And how does this storytelling of, like you said, other potentials, other possibilities, other futures, bring us to a point that we that we not only want to inhabit them, but also create them collectively.
Manda: And we can see the way to do it. That's the whole Thrutopian project of how do I write a novel that leads us step by step through, because we can't create them if we can't see the way through. I think.
Markus: Exactly. And science is obviously in a way dedicated to its way of doing things. But besides modelling, it's very difficult for them to speculate. 
Manda: You can't. You'd lose your job. It's not what science is about.  Science is about 'observed reality'. And I'm putting those words in inverted commas because it's a very specific lens through which we observe reality. Although you sound to me like you're abandoning the lenses. Can I ask a quick question? I'm remembering way back, I spoke to a young man from a group called Braver Angels, which was trying to bring Republicans and Democrats together in the US, and he told us of a time where a group in Los Angeles, equal numbers of Republicans and Democrats, and I think we're talking 50 or 60 people, had got together and spent an entire weekend discussing the meaning of the word liberty. And discovering that it meant completely different things to both sides of the aisle. And so then, I'm thinking that you've got this place in the Caribbean where the idea is resonating hugely. And I have always thought words are how we communicate, and yet our language is shaped the way it is. There's a lot of work done on the Dine, The Navajo language thinks in circles and nouns or verbs, and therefore everything is different. If you have a group of people where the idea resonates, is anybody looking at the different language that emanates in the different groups? So I'm thinking politicians and policymakers will speak differently to educators, will speak differently to artists, will speak differently to novelists, will speak differently to scientists. And yet they all come from a common idea. And if we could somehow bridge the language, we could create more sense of commonality.
Markus: Yeah, this is a kind of adjacent but separate project that we're currently building. It's around the idea of convivial conservation, right? I think lately it's been quite publicly discussed, this idea of green colonialism and actually replicating systems of violence against indigenous communities because they're mineral rich.  And so the question of saving the environment by killing nature. And so there is a school of thought in the conservation world, which is called convivial conservation. So how do we turn away from fortress conservation, nature versus humans, to actually a cohabitation conviviality and so on. But this also means how do we redistribute the power to say this is worth protecting. And how to protect, how to live with, how to coexist and and also the economics of conservation, right? Because usually when you have a park, there is someone that benefits and others that don't benefit. And so it's a question of power, economics and communality, thought differently. And really, one of the  methodologies that is being discussed and soon to be tested is really participatory art practices, for building constituencies. Having shared experiences amongst very diverse groups of constituents.
So exactly as you said, policy maker as well as activists, as well as farmers, fishermen, educators, artists and so on, and having these shared participatory experiences from which then one can start working and start talking to each other, right? Talking to each other and understanding all of the complexities. Because now, especially in this in this moment, where everyone celebrates the biodiversity beyond national jurisdiction and treaty that we have, the decision that was taken to protect 30% of land and sea by 2030. Which is fantastic and and needs to happen, but what does it actually mean, Right? What does it mean for people? How do we make this equitable? How do we make this just? How do we make this fair? How do we make sure that everyone participates and benefits from that? And instead of, you know, saying to the indigenous communities in the Amazon, you can't live in the forest anymore because every now and again you burn a part of the forest, Right? So how do we think through this from a lens of justice as well. So yeah.
Manda: And how do we? Because understanding complexity seems to me it's the human failing. Somebody, I can't remember who, said recently that the failure to grasp the meaning of the exponential function is going to be the cause of our extinction. Because we don't get it. Complexity is complex and we're very good at linear thinking and very, very bad at complex thinking. That's question one. Question two, which I think is linked to this, is I've been speaking recently to Simon Michaux, who used to be a mining engineer in Australia and now is advising the Finnish and Swedish governments on what a post-carbon future looks like. And he has re-educated me on the material flow crisis. So the factoid that sticks with me and is the easiest one to encapsulate this, is throughout the whole of human history we have mined an amount of copper. I think it's 800 billion tonnes. The amount doesn't matter. If we were to undertake the renewable revolution, this green colonialism of we're going to drop fossil fuels and everything is going to be renewable, we would need to mine the same amount in the next 22 years, which is just not going to happen. And so I meet a lot of people in the, let's say climate aware space, whose focus is shifting from fossil fuels to renewables.
Manda: And when I go along and go guys, that's actually a logistical impossibility. Apart from anything else, if you did, it would take 10,000 years to mine the lithium. And they go, we won't use lithium, we'll use cobalt. That's not the point. And so I am trying to get my head into bringing policymakers into this space. And you get a policymaker who's part of, let's say, EU hierarchy somewhere high up, and they're getting their heads around complexity. They're getting their heads around the implications, and they're getting their heads around the logistics. And they're going to end up in a space that is wholly incompatible with the rest of their work, because you cannot go back or I would like to see them go back to bureaucrats in the EU and go, guys, it's just not going to happen. One, it's not going to happen. Two, it shouldn't happen. We're going to have to have a very, very, very different future. And I would love that conversation to be happening at scale. And it seems to me that your project could make it happen at scale. But I'm really curious to know how that's working out in practice. Does that make sense as a question?
Markus: Yeah, yeah, yeah, yeah, yeah, absolutely. So coming back to the first question of complexity, right? I think it's a question of the silos that you've described earlier. So what we see is a group of scientists coming together, analysing all of the scientific knowledge that has been put out over the past years. And they formed the intergovernmental the IPCC, the Intergovernmental Panel for climate change.
Manda: Which then gets completely hamstrung by politics.
Markus: Yeah, but first they formulated a report, right? This report then gets translated into a headline. This headline is in the public sphere for two days. Usually it's shock and awe and and then it disappears into the background of other shock and awe.
Manda: And everybody carries on exactly as they were before.
Markus: Exactly. So obviously, to translate all of this knowledge into an article, at some point. Because these reports are very, very, very long. So to take this report and then turn it into a headline that needs to be catchy, to then turn it into a couple of hundred words that people want to read. That's impossible. And so now, more and more journalists that are engaged in that space, they're personally engaged, they dedicate their practice to that. But somehow the journalist, the storyteller, the communicator, the filmmaker, the songwriter, the artist, they're not part of those conversations. They get the report and then need to translate. And I think that's a shift that needs to happen. So that complexity is embraced from the beginning and is not translated into single narratives, into linear narratives, into into… 
Manda: Into soundbites.
Markus: Into soundbites. Exactly. So I think that's that. I think, on the other hand, exactly like you said, this then needs to be translated into briefs for policymakers and politicians. And that's the same short dossier, right? And so how can you think about the entire, you know, cradle to cradle mining operations, the responsibilities. Where does the responsibility lie for a plastic bag? Does it lie with a fossil fuel company that takes the oil out of the ground? Or, like in the neoliberal system, with the end consumer, that supposedly has the power to vote with their wallet. 
Manda: Yeah. And stop using plastic bags. Because, you know, we need a whole different world. This is the envisioning different futures; that question needs not to be a question exactly.
Markus: But somehow we managed to put the responsibility for the waste to the end user. And that's fundamentally wrong. So I think responsibility for actions need to be need to be re redefined. That's the one hand. But I think to understand that it is complex, and therefore we need many different people to work on the same effort is one thing. And which also means that we need to reconsider the hierarchy of values. So is it really true that scientific knowledge is more valuable than locally situated knowledge, than indigenous thinking, than cultural practices and so on. I think these are obviously not straight equations and we need to possibly also accept that there are differences. I think this modernist idea of universal solutions is part of the problem. Because then we can scale infinitely. We take the plantation and put it onto another island and replicate it and it's a question of scaling. And so the question of how do we make kind of a global conversation locally relevant and vice versa is a difficult one.
Manda: So it seems to me that there's the knowledge hierarchy. And I hear what you're saying about local and everyone I speak to says we need more localism. But one of the things that I end up wrestling with, is that we have a global value system that is being imposed whether we like it or not. The Western educated, industrial, rich, democratic, weird system has turned up everywhere around the planet and crushed any other value system. By claiming hegemony, basically. And that although we need local solutions, we also somehow need to change that value system, to one that does value the more than human world, on a on a broad scale.
Markus: Absolutely.
Manda: And then looks at the implications of that, which as far as I can tell, means that we take our power use and roughly reduce it to about 10% of what it is. Which will mean spectacular changes in how we live, but probably a much more soulful and overall fulfilling way of living. But I talk to, let's say people in the ordinary world, and their eyes glaze over by about the second sentence of that. And you seem to be able to infiltrate into the ordinary world, I think I'm hearing. Are you seeing value shifts at any scale other than the ten people on the boat?
Markus: I do so, slowly. Probably too slow, I think, at this point. But I think you've just given the answer to your second question. I mean, with all of this understanding of the impossibilities of immediately switching to a post-carbon future, is I guess, fundamentally a reconsideration and repositioning of our presence on this planet, back to citizens from consumers.
Manda: Yeah. Back to relatives, relations. It's all my relations are the web of life, rather than all I'm concerned about is me getting a bigger car.
Markus: Exactly. And that starts with the stories that we tell each other, right? There was quite a striking research that has been done, between I think, 2016 to 2022. And I might be wrong here, but this is the way that I remember it. An analysis of all TV and film created within Hollywood in that span of time resulted in the realisation that 2.8% of all content was relating to climate change, climate change related terminology, climate change related technology and so on.
Manda: Which means 97.2% was business as usual.
Markus: Exactly, exactly. And so it seems if we look now at everyone that wants to go to space, it seems that we are becoming the stories that we tell each other. If you look at the time and the stories that were told at the time of the formative years of these guys that want to go to space; Star Wars, 2001, all of this, right? So we become the stories that we tell each other. We are storytelling animals. And so therefore, culture, art, storytelling, filmmaking, music, all of this is is tremendously important in shaping the world that we want to inhabit. And so we need to tell different stories.
Manda: They were watching Star Trek, and now they're trying to make it happen. And so are you bringing in Hollywood filmmakers, novelists, poets into your conversations so that they can begin to create stories that will inspire? Because we can't afford just to inspire the 12 year olds now, who might turn into the Elon Musk of the future. We've got to inspire the Elon Musk's of the present to not be sending rockets to explode 30s after takeoff, and instead to be doing something constructive in the world.
Markus: Which is again, you know, something that is happening right now. And it's again relatively unfair, is to put all of the responsibility and agency on the next generation. 
Manda: Yeah we can't. There isn't time.
Markus: Yeah yeah yeah. And like it's so easy also how they're going to fix it for us. They're so much more educated than we are. 
Manda: So much more emotionally literate and they get what it's like and they're not gaslighting themselves. And yeah, no. But we haven't got time, you and I know that. So we have to change the policymakers of the present who largely, certainly in the UK, are old white men, who've been brought up, it's not their fault. Somebody published the other day one of the essay Questions from Eton, which this year was 'the year is 2030. You are Prime Minister. There have been food riots because of a Brexit impact and you've had to send in the army and 25 people have been killed. Please write the speech that justifies why it was both necessary and moral to have used force against these violent protesters.' And this is for 12 year old schoolboys as an essay question. And once one knows that, it's not surprising that if we then go on to elect these people, we get the governance that we get. But this isn't just a social and cultural problem. If it were, we could just let everything move on and in a while, you know, there would be a new cultural change. The old colonial system would collapse and a new one would arise. But we're up against hard physical limits now, and we haven't got time to let that play out.
Manda: So what you're doing, this is so inspiring Markus. It seems that here, I think because I think of things in energetic terms first and then language and then story and then the actions. But the energy of what you're doing feels to me that if we can amplify that energy, the chances of reaching a tipping point where it ripples out, I'm feeling that sense of dropping ink onto water and you get that moment of impact and then it just goes whoosh and spreads across the surface and you could be that drop of ink.
Markus: Well, I don't think that there is a single drop of ink. There needs to be a rain of ink. And so I think this is part of, again, another shift now from from competition to collaboration, and understanding that there is no single entity that can tackle all of these challenges. And I guess this is then the opportunity, the privilege and the power that I can somehow have and extend, is to think how does an organisational setup need to be, to be collaborative, to be sensitive, to be aware of power structures and imbalances. And how do we level this playing field to, to distribute power differently? So I think this is part of the work that I've been asked to do by the board of TBA21. And this is how I understand this, this new CO appointment. And on the other hand, you know, we are currently part of a big European project which is called the New European Bauhaus, which is, you know, already questionable in its terminology because it's celebrating a moment in time that surely brought some development, but also, you know, just made industrialisation prettier.
Manda: It was a song to capitalism in a way. But then the new one doesn't have to be so.
Markus: Exactly. And this for me is, at least I want to read it like that. This might be naive and might be overly positive, but I want to read it as the possibility for policy makers to understand that we need to operate differently. And the New European Bauhaus was created in this moment after COVID and with the declaration of the European Green New Deal. And to think okay, if we spend all of this money in recovery fund in restoration and redevelopment or new development of the European landscape, how do we make sure and what is the mechanism that makes this sustainable, if not circular? Or regenerative. That makes it inclusive to safeguard public space discourse and democracy. And do we make it in a way that is that is not just efficient and effective, but also aesthetically liveable and more liveable?  And so these are the principles of the new European Bauhaus. And we are one of six Bauhaus prototypes, which is called the Bauhaus of the Seas, that kind of proposes to think land and sea as a continuum.
So there are seven municipalities that we're engaging with, collaborating with seven different universities that are in these municipalities and then cultural spaces. So it's a huge collaboration between those. Then there's a series of citizens that become the constituency that kind of thinks through the challenges in the different locales, right? And they're very different groups of people. And from that we're commissioning cultural interventions, usually with speculative, participatory, speculative, social speculative design practices, to over the course of three years intervene in these spaces. Trying to think land and sea as a continuum, trying to give the nonhumans agency within the decision making process. How these spaces are inhabited and trying to think about new materials, regenerative materials, how to think about diets and so on. And really release these beautiful speculative, radical prototypes that are usually institutionalised in exhibition spaces, how to open those doors and release them into the wild and see if they can operate on a city scale or at least on a neighbourhood scale.
Manda: Goodness, Markus, this sounds so inspiring. We are running out of time. I want to come back to you in about 18 months time and find out what's happening with that. Because that just sounds so exciting.
Markus: Please do!
Manda: I am so sad, yet again that the UK is not part of the EU. But we'll get back sometime, somehow. But in the meantime, we do have to stop because we're way past our hour. Is there anything else, I was going to ask you, looking forward, what are you doing? And that just sounds it. Any final thoughts for people listening or do we wrap at that.
Markus: If someone wants to experience the work, currently there are three possibilities. In case you come to Madrid, there is the Wu-Tsang exhibition Of Whales at the Thyssen Museum, which is a beautiful, beautiful four hour kind of meditation on the perspective of the whale within Moby Dick. So it's the counter perspective, focusing on the whale hunt or the extermination of whales. But really it's a meditation on that other than human perspective. If you're already in Madrid, I would encourage you to maybe take the train, 90 minutes on a train to go to Cordoba, which in itself is a beautiful, beautiful, historic example of interfaith coexistence and really dynamic exchange between Sufism, Judaism and Christianity. With Cordoba we just opened up last week an exhibition called Remedios. So all about remedies, remediating, mending relationships. These are works from the 21 collection. Or if you don't happen to be in Spain but happen to be in Italy or want to travel to Italy, come to Italy because of the architectural biennial, or because you wanted to see the wonders of Venice or for any other reason, please come visit us at Ocean Space where we've just opened Thus Waves Come In Pairs. You can find all of it on our website tba21.org.
Manda: I will put that on the show notes. 
Markus: Please come. Let us know that you're there and we'd love to engage with you in whichever way.
Manda: Fantastic. Markus, thank you so much for coming on to the Accidental Gods podcast. And more than that, thank you for everything that you're doing. This has been one of the most inspiring conversations. I am so grateful.
Markus: Thank you. Thank you for having me and thank you for doing your work. Because it's really important that we tell each other these stories. That we know that these things are going on, that we know that these questions need to be considered, reconsidered and learned and unlearned. And and so without people like you, this wouldn't be possible.
Manda: Spread around the world. Thank you. And that's it for another week. And wasn't that really one of the most inspiring conversations we've had? People are doing things that will make a difference. It really feels like this is the beginnings of the ripples, and I completely get that we need lots of drops of ink. We need a whole rain of ink. But here are people who are making rain happen. And I am so impressed. And because I managed to talk right over the top of Markus at the end, which is a very bad habit, and after four years, you'd think I'd got over it. But clearly not. The link at which you will find everything is tba21.org and I will put it in the show notes. Just go to our website accidentalgods.life; go to the podcast section and you will find everything there. And thank you to Markus for everything that he is and does. For being so wholly articulate, for getting systemic thinking, for spending time thinking how does systemic change happen and how can we bring it into the world? How can we sow the seeds of change? It's amazing.
Manda: So if you're anywhere near Venice or Madrid or Cordoba, please do go and see the exhibitions and just explore the website. There is so much going on there. Anyway, I have no doubt that we will talk to Markus again. And in the meantime, we'll be back next week with another conversation. And thank you. Meanwhile, to Caro C for the production of the Sound and for the music at the head and foot. To Faith Tilleray for the website, including the search function, and for all the conversations that keep us moving forward and for the amazing art that she creates. Thanks to Anne Thomas for the transcripts. And as ever, an enormous thanks to you for listening. And if you know of anybody else who wants to really get to grips with the conversations that we could be having at all levels of our being, who wants to go really deeply into the nature of art and its capacity to change the world and to change the stories that we tell each other. Then please do send them this link. And that's it for now. See you next week. Thank you and goodbye.
You may also like these recent podcasts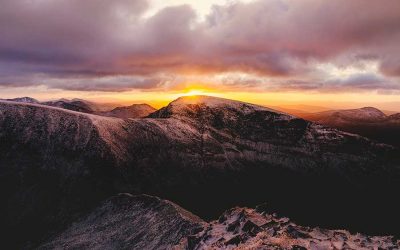 Words have the power to change worlds. Powerful words, powerfully written can open doors to the future. Beautiful words, beautifully written, can give us hope . Richard Wain's new collection of poetry is doing all of these, with panache, and heart and soul.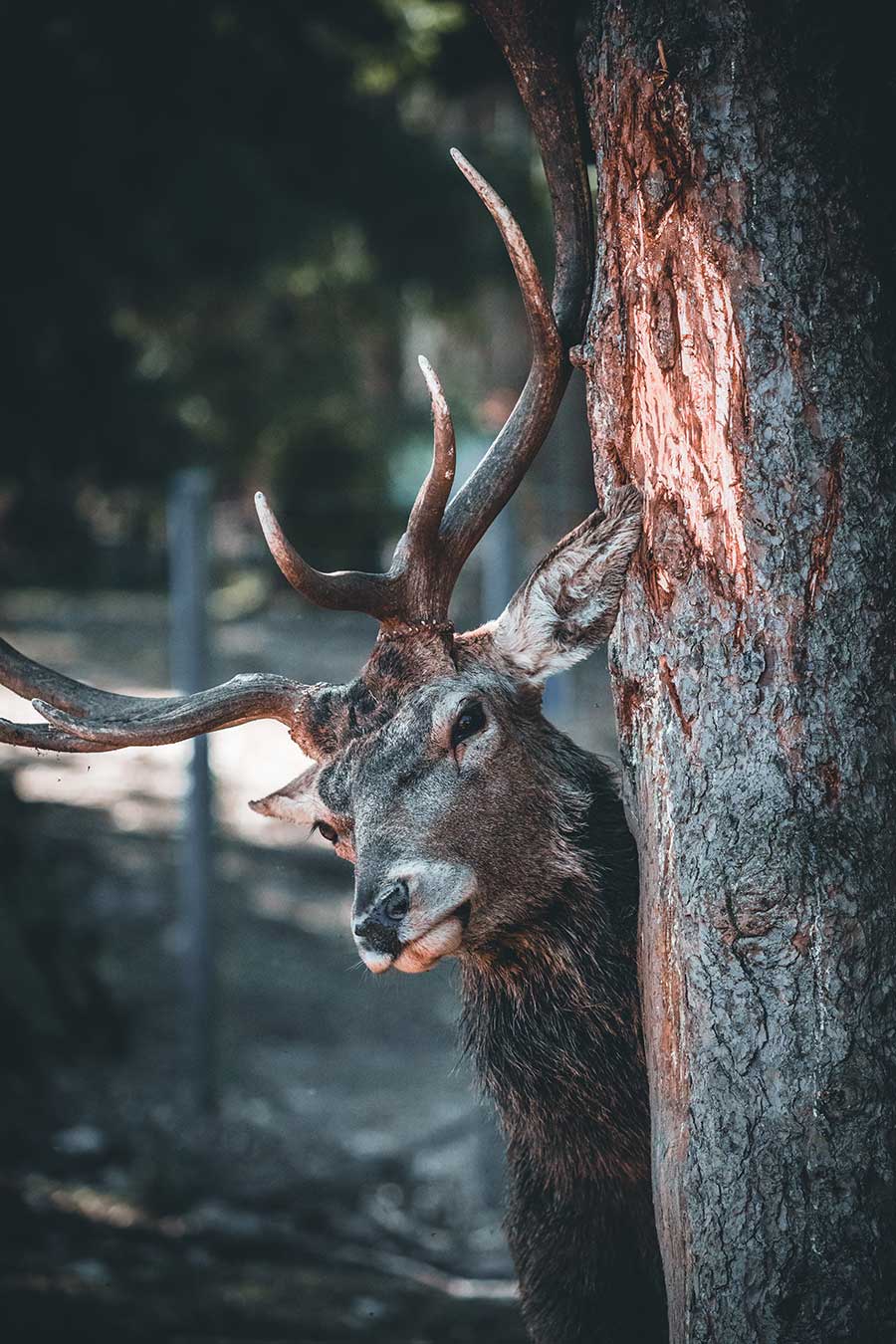 For a regular supply of ideas about humanity's next evolutionary step, insights into the thinking behind some of the podcasts,  early updates on the guests we'll be having on the show - AND a free Water visualisation that will guide you through a deep immersion in water connection...sign up here.
(NB: This is a free newsletter - it's not joining up to the Membership!  That's a nice, subtle pink button on the 'Join Us' page...)